Union names Corey Williamson as new executive director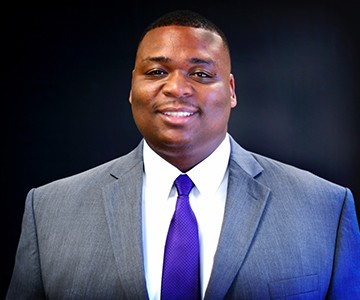 The K-State Student Union has selected Corey Williamson as the new executive director. Williamson will assume all position duties Sept. 10, 2018 as the current Union leader, Bill Smriga, retires.
Williamson graduated with a bachelor's degree in kinesiology from Kansas State University in 2003. He continued his education by completing a master's in counseling and student development at K-State in 2006 and began his professional experience as the coordinator of operations at the University of Akron Student Union.
In 2010, he become the associate director of programs of the Joe Crowley Student Union at the University of Nevada, Reno where he had managerial oversight on all programming, facility scheduling, technology and marketing efforts.
More recently, Williamson served as the associate director/interim director of the Iowa State University Memorial Union and had areas of responsibility that included departmental assessment initiatives, project management, technology services, as well as annual capital renewal and budget planning. He also served Iowa State as the Black Faculty and Staff chair and co-chaired the Student Affairs Diversity and Inclusion committee.
"Corey is coming to our university with significant student union experience and a demonstrated understanding of what it takes to continue the momentum created by our current administration. We are incredibly fortunate to attract this K-State graduate and former student leader to our university community. Special thanks to Dr. Derek Jackson, associate vice president for student life who served as chair of the executive director screening committee," stated Dr. Pat Bosco, vice president for student life and dean of students.
As a student at K-State, Williamson fulfilled roles as a building manager and as a graduate assistant for Union Program Council. "I am excited about the opportunity to return to the campus living room where I discovered my passion for the student union profession. As true for many of my fellow Wildcats, the K-State Student Union served as my connection to the Kansas State University community and played a critical role in my development as a student," he stated.
Williamson returns to the K-State family with his wife, LaVerne, also a K-State alumna, and their three children.
---