Retirement reception for Union Executive Director Bill Smriga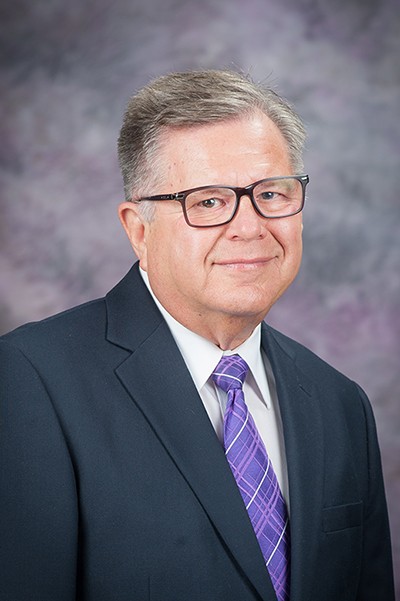 The K-State Student Union will host a retirement reception in honor of 
Bill Smriga
, Union executive director, from 3:30-5 p.m. Monday, Aug. 27, on the Union second floor concourse. All K-Staters are invited to celebrate. Smriga will begin his well-deserved retirement after Sept. 7.
"Bill believes learning happens every day in our Student Union," said Pat Bosco, vice president for student life and dean of students. "He transformed our food service business model and led a renovation project while not closing or discontinuing a single service offered by the Union. Bill is among the strong dedicated educators that have led our Student Union; we have been remarkably fortunate."
Smriga led the successful $32 million renovation of the Union and brought the Union into a budget surplus for the last five years. Under Smriga's leadership, the Union established a new catering model, increased community groups, established more scholarships for students and improved benefits for employees.
"It will be hard to leave a place that has meant so much to me. For more than 40 years, I've headed to work at a student union each morning. The great experiences that I've had at K-State will remain with me forever," Smriga said.
Smriga's service to higher education is extensive. Before coming to K-State, he was the director of the Memorial Union and Beach/Schmidt Performing Arts Center at Fort Hays State University, associate director of Student Auxiliary Services at the University of Missouri in Columbia, director of Valparaiso University Student Union, and assistant program director for Indiana Memorial Union at Indiana University.
Smriga received his post master's certificate of Advanced Studies in Organization from Loyola University, and a master's degree in college student personnel administration and bachelor's degree in arts and sciences, both from Indiana University. In addition to awards and invited presentations, he has served in numerous community service and professional leadership positions, including host director for the Big 12 Union Directors Meeting in 2013.
---