New K-State Campus Store Manager Named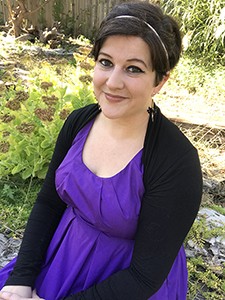 The K-State Student Union is excited to welcome Amy Beins as the new store manager for the K-State Campus Store, Cat Tech and Cats' Den through Follett Education Group.
Beins comes to Kansas State University with 15 years of retail and people management experience. She began her career working with behavioral disorders and special needs before making retail her primary focus. Most recently, Beins was the general manager for Pier 1 Imports, where she brought the store to number one in the company and created a positive atmosphere for both employees and guests. She attributes her success in leadership to her experience as a supervisor with Digital Shelf, Inc., where she learned the success of a company starts with your team.
While Beins is native to Manhattan, Kan., she spent the past ten years in Seattle, Wash. She dove into the community by supporting and volunteering for the Portland Retro Gaming Expo, Seattle Beagle Rescue, Northwest Nanny Association, The Lifelong Aids Alliance, LGBTQ Pride and the Womxns March on Seattle. As she gets settled back into Manhattan, Beins plans to join in the community and volunteer where she can both as a citizen and as a member of the K-State team!
She said, "When I think about my future I like to imagine that I've made a positive impact on my community and the lives of those around me. I want to create good experiences for people and help where I can. I like to think that I've not only taken the steps to achieve this goal but am well on the path." She welcomes anyone to pop into the K-State Campus Store and say hello!
---