Retirement Celebration for Union's Maintenance Manager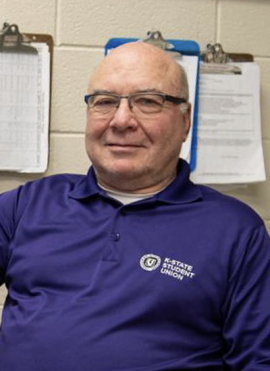 After 53 and a half years of service to Kansas State University, John Frese, maintenance repair technician manager for the K-State Student Union is retiring.
Frese began working as a student at the university in 1966 cleaning residence halls and performing other maintenance tasks for the housing department. He moved to the Union maintenance department later that year. John's position transitioned over time to the maintenance repair technician manager.
During his five-plus decades of service, Frese played an instrumental role in the 1970, 1998 and 2015 renovations of the Union. He was awarded the university support staff employee of the year three times.
A retirement reception will be hosted in his honor from 3 – 4:30 p.m., Friday, Feb. 7, 2020 in the Bluemont Room at the Union. Special announcements and presentations begin at 3:15 p.m.
---