Union Engraving Transitions Management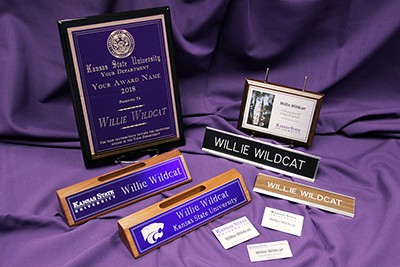 Union Engraving Services will be operated by Union Marketing beginning January 2021.
From Dec. 14, 2020 - Jan. 18, 2021, online engraving requests may be submitted but production will not begin until after January 18. Paper or phone orders will no longer be accepted. Submit the online request and a staff member will follow up within 48 hours.
Normal production timeline is seven business days for standard orders. Custom items may take longer.
To see product examples or submit an engraving request, visit union.k-state.edu/engraving. Physical product samples will be available for viewing in Union Marketing (Union 053, ground floor) starting January 19. Pickup and payment will also take place in the marketing office.
For more information, please contact Union Engraving Services at engravingservices@k-state.edu or call 785-532-7390.
---