Union Executive Assistant to Retire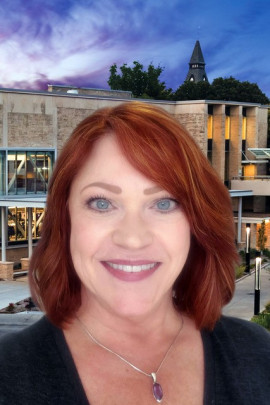 Medina Roynon, executive assistant of the K-State Student Union, has announced her retirement effective June 11, 2021. A reception is planned for 3:30 p.m. Wednesday, June 9 in the Bluemont Room.
After traveling the world as a military spouse, Roynon and her family began their second tour at Fort Riley in 2005. She began working for the Kansas State University Foundation in 2006 as the administrative assistant to the president's office. In 2009 she accepted an administrative assistant position at the A.Q. Miller School of Journalism and Mass Communication. 
In February 2012, Roynon joined the Union as the executive assistant to the executive director. In this role she has served as recorder for the Union Governing Board and Union Corporation Board. She also served on various committees, including the policy review, employee engagement, recycling, facility operations and safety committees. Roynon was the recipient of the Employee Achievement Award in 2016. 
"Medina has provided exceptional service to our campus community and she will be truly missed," said Executive Director Corey Williamson. "I wish Medina the very best in her retirement." 
Reflecting on her time at K-State, Roynon said, "I'm looking forward to this new and exciting chapter in my life. I'm truly blessed to have worked with the amazing faculty, staff and incredible students. It's been a wonderful experience and one that I will never forget." 
Retirement plans include spending more time with family and various hobbies such as creating custom stained glass pieces, cooking and travel.
---