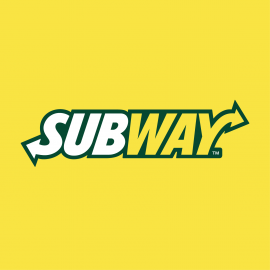 The K-State Student Union is excited to announce that Subway will be relocating to the first floor! The new location is anticipated to be open for the fall 2021 semester.
Subway is the Union's longest-running franchisee, having opened in the bowling center in February 1995 by two Kansas State University alumni, Don Rottinghaus '84 and Dennis Rottinghaus '88. For decades it has been a Wildcat favorite for fresh, nutritious meals perfect for eating in the Union or on the go.
The Union Subway will continue to offer fast, friendly counter service, as well as a variety of options for group gatherings, including party platters, party subs and bag lunches.
Plans for Subway's vacated space in the Union's lower level are still in progress.
About Subway ® Restaurants
The Subway restaurant chain continues to evolve the dining experience, offering guests in more than 100 countries quality ingredients, as well as robust flavor combinations while serving over 6 million made-to-order sandwiches created each day. All Subway restaurants are owned and operated by more than 20,000 Franchise Owners, who employ many people in their communities. The Subway experience is also delivered online at Subway.com, through Subway.com/Delivers, and the Subway® App. Subway® is a Registered Trademark of Subway IP LLC. © 2021 Subway IP LLC
For more information, contact Jeffrey Clark, assistant director of retail, at jclark31@k-state.edu.
---